Commenters were quick to call out one mother who explained why she encouraged her daughter to give up gaming in favor of more "sociable" hobbies in a popular internet forum.
In a Reddit post published on r/AmITheA**hole, Redditor u/anonmom2002 described her 19-year-old daughter as "smart, kind, and beautiful," but detailed her confusion with the teenager's newfound passion for video games. Titled, "AITA for telling my daughter she should find new hobbies," the now-deleted post received 6,700 votes and more than 2,600 comments.
Beginning with the explanation that her daughter purchased a gaming console around the beginning of the pandemic, u/anonmom2002 speculated that the 19-year-old is "very much stuck in this phase of her life."
"She bought herself an XBox in the beginning of 2020 and started gaming," she wrote. "Her obsession grew and because of the mandates it was easy for her to become addicted to it."
u/anonmom2002 also said that when it came time to make a college decision, she and her daughter did not see eye-to-eye.
"I suggested she should…rush for a sorority, but she said she would rather go to a limited Greek life school," the Redditor wrote. "She said that she thinks that sorority life is fake and she wouldn't be able to form any emotional connections."
"I took this offensively because I was in one at her age," she added.
Of the estimated 19.4 million students enrolled in colleges and universities across the United States, more than 10 percent are members of Greek-letter societies, according to data collected by State University.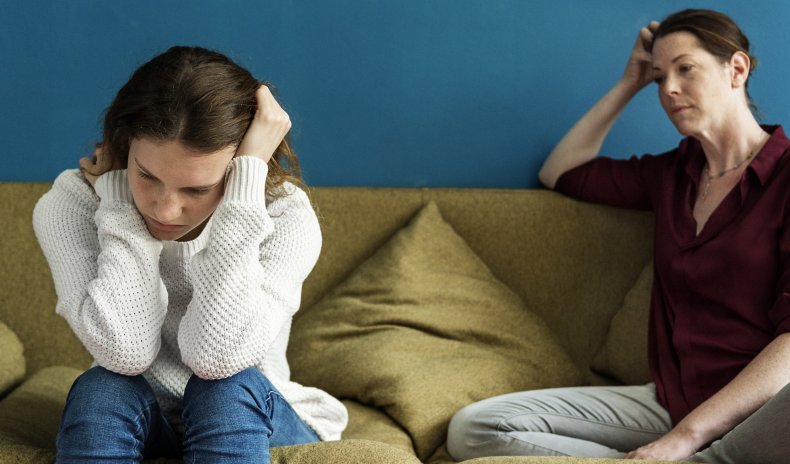 The National Panhellenic Conference, an umbrella organization for women's sororities in the U.S. and Canada, reported that 370,000 undergraduate students are members of more than 3,350 chapters on 650 campuses throughout the two countries.
Despite undeniable prevalence and financial influence on college campuses and in the post-college workplace, the conversation surrounding Greek life organizations has soured over the last two decades.
Citing instances of racism, hazing-related injuries and deaths, and repeated patterns of sexual violence, movements to remove fraternities and sororities from college campuses have emerged, but have also been met with strong resistance.
In September, 2020, Vox reported that, because of their financial ties and support from Greek life-affiliated alumni, many colleges and universities have no interest in removing the organizations from their campuses.
The debate over the perceived benefits and detriments of Greek life organizations has also caused major generational rifts. While parents who were members of fraternities and sororities when they attended college push their experiences on their children, the narrative that joining a Greek life organization is the best way to make life-long friends has evolved.
Responding to the Reddit post, thousands of commenters took aim at the original poster, and said that her positive experience in a sorority is not guaranteed to translate to her daughter.
In the post's top comment, which has received nearly 19,000 votes, Redditor u/_keystitches assured the original poster that gaming is a social hobby, and questioned her motive for encouraging her daughter to join a sorority.
"You mentioned that she has a lot of friends and is happy & healthy, so what's your issue?," they commented. "That she's not like you? That you didn't get a carbon copy 'legacy' to parade around for your sorority sisters?"
"Let your daughter be her own person & support her," they added.
Redditor u/OakleyDokey, whose comment has received more than 5,000 votes, said the original poster is forcing her daughter to do something she does not want to do, and called the behavior dismissive.
"Let your daughter do what she thinks is fun," they commented. "She's right, you ARE trying to force her into what you did at her age."
"It's her life, not yours," they added. "If you wanted what was best for her you would let her enjoy herself and support her. Not dismiss what she enjoys"