2021 ARBY'S CLASSIC CONSOLATION: Volunteer downs Abingdon, 72-55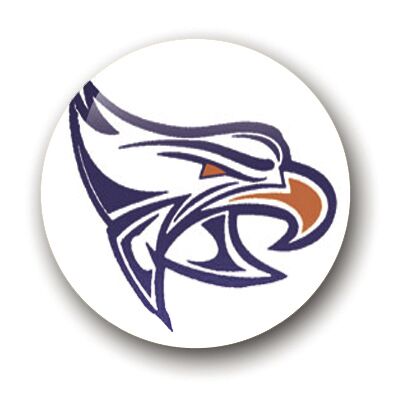 Josh Floyd | Sports Correspondent
BRISTOL, Tenn. – Just 48 hours earlier, Garrison Barrett sat dejected at the end of the Volunteer bench as part of third-quarter action against Union during Arby's Classic consolation-round play. Moments earlier, the Volunteer forward was issued a technical and had just listened to stern words from head coach Mike Poe during an eventual 61-60 setback that had temporarily ousted the Falcons.
"He's a great kid – and basketball is an emotional game," Poe said. "Sometimes, our emotions get the better of us."
So when the Falcons were informed late Wednesday afternoon about a special consolation game Friday morning versus Abingdon, Barrett had a chance at a more memorable Arby's Classic conclusion.
Barrett certainly made good on the hoops reprieve, ripping the cords for a game-high 27 points on 12-of-14 shooting as Volunteer won the Falcon battle 72-55 inside Viking Hall – its first-ever Arby's Classic triumph.
"I thought our attitude and effort were really good," said Poe, whose squad trailed for just 14 insignificant first-quarter seconds. "We've gone through a stretch where we've played some pretty tough teams. The kids bounced back today with a good effort. Hopefully, that's something we can build on in the second half of the season."
Almost all of Barrett's damage came inside 12 feet, but there was more to it than just turning and shooting. The senior displayed a multitude of varying turnaround shots, traditional post-up moves, and aggressive driving layups.
"Coach Poe does a great job of coaching us – and also humbling me after the technical," Barrett said. "It gave me time to realize what I needed to do, and the leader I needed to be for the team. That helped me make the change today to have a good game."
Volunteer (9-6) blistered the first-half nets to the tune of a whopping 67 percent and extended its lead into double digits midway through the second quarter – mixing in a consistent full-court press that visibly annoyed Abingdon (4-4).
"We got a lot out of the press," Poe said. "We decided that we wanted to play fast."
Abingdon – which received a team-high 15 points and seven rebounds from Dayton Osborne – did pull within nine on two third-quarter occasions, but was unable to close any further. Haynes Carter added 13 points for the Southwest Virginia Falcons, while teammates Konnor Kilgore and James Whited collected 10 points apiece.
"Nobody really wants to go through adversity, and we've been through some adverse situations this week," said Abingdon coach Aaron Williams, whose squad hosts Gate City next Tuesday. "It's been humbling. But at the same time, it can be a gift to us for the second half of the season."
Joltin Harrison poured in 21 points for Volunteer, which improved to 4-0 when scoring 72 or more points this season.
Get local news delivered to your inbox!