It's been a long year, and at this point I've lost count of the number of times I've been testing some new gadget or gizmo and said, "this would be perfect for summer".
First up is not so much a gadget but an appliance made possible by advancements in technology and materials; The Roccbox. It's essentially an $800 stone pizza oven, but portable, which isn't so impressive until you realise it can hit 500 degrees celsius and cook a Neapolitan pizza in around a minute. Having a gas-powered fire-spewing little dome you can set on your deck or take with you to Christmas is pretty cool as a spectacle, but it also does an impressive job.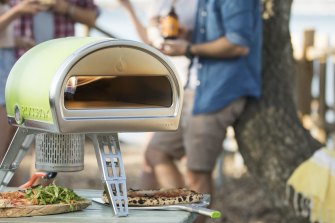 Now to be honest, the first pizza I cooked in this thing was a disaster. The Roccbox comes with a nice peel and a recipe book, but what I was missing was any idea about how to slide pizza bases cleanly in and out of the oven without them sticking to everything. Once you have the knack of it though it works great, and it's very satisfying to watch the crust immediately puff and rise as you smash through a batch of pre-prepared pies.
From a safety point of view I was impressed that the silicon cover never really gets hot enough to maim, despite the extreme heat inside, but it's still not something you want kids touching. It's also quite heavy and only has stubby little fold-out legs (presumably for maximum stability), so while putting it somewhere elevated would make sense for slinging pizza it's easier said than done.
Every summer gathering needs music, and while the market is flooded with huge party speakers that promise epic bass and built-in strobe lights, my pick for a portable speaker is the decidedly less bombastic Sonos Roam. First and most importantly, it sounds great inside and outside despite being small and around 400 grams. It won't drown out an entire raucous pool party, but unlike a huge speaker you can take it with you anywhere, and it's appropriate for more intimate listening as well.
At $300 it's dustproof and waterproof, which is always handy in a portable speaker, and works well with any other connected speakers you have thanks to the Sonos app and a built-in microphone for Alexa or Google Assistant. If you take the Roam away from your home it can switch from Wi-Fi to Bluetooth.
If it has a weakness it's that the battery does tend to drain even when you're not using it, and there's nothing worse than taking a speaker with you somewhere and discovering its flat. Thankfully it charges up pretty quick via USB-C, and supports wireless charging, so you could get a little Qi charging unit (or the $80 official wireless charger) and make a habit of keeping it on there.
In a bid to beat the post-lockdown blues, I've been testing an e-bike recently — the Zoomo Sport — curious to find out whether I'd get along with it given I haven't ridden a regular bike for around 15 years. To my surprise it was far easier than I'd imagined. The motor assistance (and nine-speed gears) meant I could control how hard I needed to pedal to move the bike, and after a re-learning period I could easily do a 20 km round trip without feeling like I was a hazard to others.
With a pricetag of $3000, the e-bike is expensive, and most people are probably going to be just as happy with one that's much less expensive, but it sure is nice. It has a 250w electric motor that can let you cruise comfortably uphill without killing your legs, or pull you along at 25 km/h, depending on the level you set it at. It charges in four hours, has a range of around 80 km, comes with an integrated light and a rack that holds 40 kg.
Zoomo also claims it's virtually unstealable, and I didn't go to the trouble of testing that claim. A lock kicks in when you try to move or ride the bike without swiping the key first, meaning you'd have to pick it up to get away with it. It also has a constant GPS connection, and if you pay for a subscription Zoomo will send goons (or "recovery agents") to recover it should it go missing. The company's working on an app, so you can see the location yourself.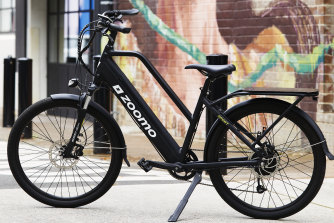 Of course sometimes it's just too hot to get outdoors, and that's where this final gadget comes in. The $180 Tado Smart AC Control V3+ is a small and inconspicuous box that sits as a middleman between your internet connection and virtually any air conditioner, bringing your old wall-mounted AC unit into the 21st century.
You just plug the Tado into power, use the app to connect it to Wi-Fi and teach it what kind of air conditioner you have, and then stick it somewhere it has line of sight to the AC. When you make changes over your network (through the app, or an automation integration like IFFT, or through Alexa or the Google Assistant), the Tado sends out an IR signal, just like an old-school AC remote but without the confusing buttons and awful screens those tend to have.
The benefit isn't solely that you can yell out loud what temperature you want it to be instead of using the remote, though. The Tado measures temperature and humidity, so you can set it to turn on or off at certain thresholds, it lets you manage your AC even when you're not home, and with some setup, you can even have it turn off when you leave home and on again when you come back.
Get news and reviews on technology, gadgets and gaming in our Technology newsletter every Friday. Sign up here.
Most Viewed in Technology
Loading