Good morning, and welcome to the Indy Gaming newsletter, a weekly look at gaming matters nationally and internationally and how the events tie back to Nevada.
If a colleague or associate emailed this newsletter to you, please click here to sign up and receive your own copy of Indy Gaming in your inbox. – Howard Stutz
---
Tom O'Brien returned to Aristocrat Technologies two years ago and settled into the role of general manager after 13 years in sales and leadership positions with rival gaming equipment providers.
Two weeks after O'Brien started, COVID-19 sent everyone home. He barely had time to get acclimated to Aristocrat's Summerlin headquarters.
But even as the world "shut down," O'Brien said Aristocrat's efforts never slowed.
"We never stopped working as a group," O'Brien said in a recent interview with The Nevada Independent. "We kept our design development teams working, we kept our service teams out there to help the customers, which was super important. And our focus as executives was taking care of our employees. I think it paid off for us."
In February, O'Brien was promoted to president of Aristocrat's Americas Division, which also includes oversight of Aristocrat's European business.
At the same time, O'Brien's predecessor, Hector Fernandez, was promoted to CEO of Aristocrat Gaming, which oversees the company's land-based gaming products and services division. Mitchell Bowen, who was CEO of the land-based business, now heads the group that is growing Aristocrat's online gaming segment.
"Mitchell's focus is going to be on the digital part of the market," O'Brien said. "What we've done is put that third pillar into place."
O'Brien said his focus is on maintaining and growing Aristocrat's presence with land-based casinos. The effort between the two divisions allows Aristocrat to offer tools to its customers where casinos can market to their players both online and physically at the property.
When online gaming first launched, companies used older versions of slot machine games and put them up on a platform to see how they performed.
"Now (online gaming) is so hot, I think everybody's looking to see how fast they can upgrade their platforms and make sure their clientele can play in both areas (online and at casinos)," O'Brien said.
Aristocrat has been working in partnership with "a couple of the big operators" on building an online platform that appeals to both market segments.
"You really want to use it as an advantage and get more customers into your land-based casinos," he said.
Prior to rejoining Aristocrat, O'Brien held sales roles with two of the largest gaming equipment providers, Scientific Games and International Game Technology. During the pandemic, he was able to communicate with casino customers remotely.
"Our design and development teams have just done a fantastic job for our company," O'Brien said. "They continue to keep putting out a fantastic product which keeps us number one in innovation, in my opinion."
In two weeks, Aristocrat plans to unveil some new slot machine products and advancements at the National Indian Gaming Association trade show and conference in Anaheim, California. O'Brien said it will give the company's customers "just a little taste" of what's in store ahead of October's Global Gaming Expo in Las Vegas.
"We have some pretty exciting stuff coming up for G2E," O'Brien said. "Hopefully, we'll have some announcements soon."
Aristocrat is also looking for ways to advance cashless gaming.
In partnership with Sightline Payments, Aristocrat's casino management system is facilitating cashless wagering activities at Boyd Gaming casinos throughout Las Vegas and at the company's two properties in Indiana.
O'Brien said the trial for regulators was successful and the system has since advanced from slot machines to table games at Boyd's Las Vegas properties. The acceptance of cashless gaming by casino customers, however, is still in the early stages.
"It's probably not growing as fast as we would like, but it's new," he said.
---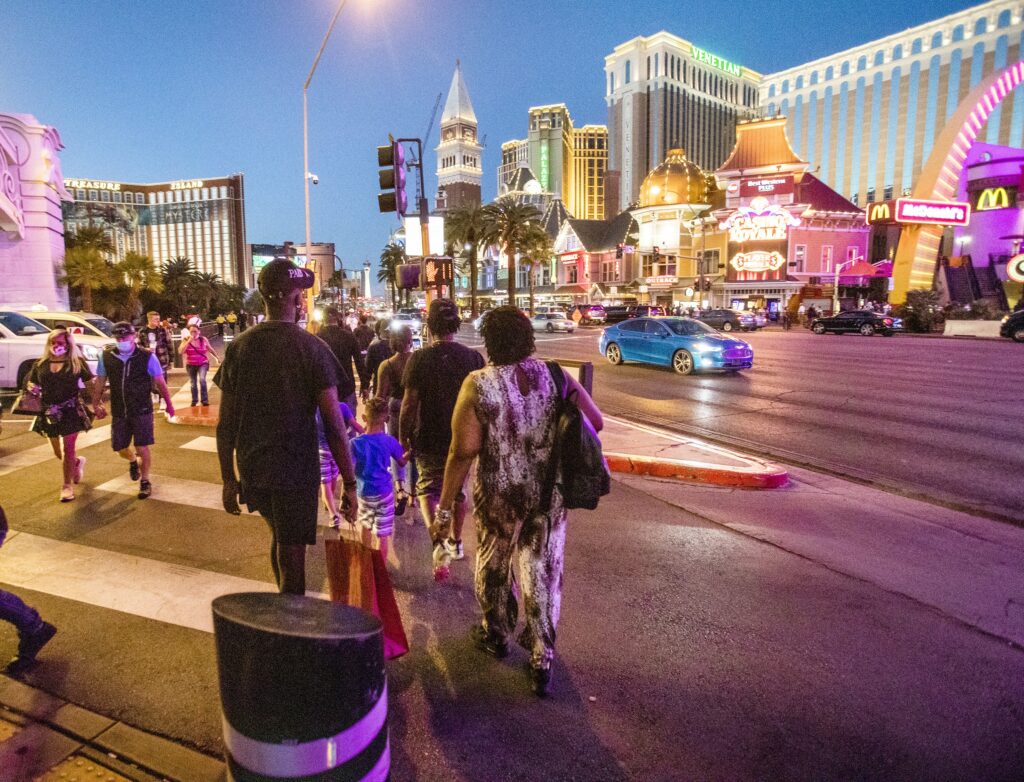 Analyst says Vegas convention and meeting business bouncing back
Until Las Vegas' group and convention business returns to pre-pandemic levels – possibly by the end of this year – a healthy Las Vegas locals customer market will continue to boost the bottom lines of major casino operators.
That was the takeaway that Truist Securities gaming analyst Barry Jonas found following a week-long visit to meet with Strip and locals casino operators and gaming industry contacts.
The analysis?
After dodging the Omicron variant bullet in January, Las Vegas casino operators said the pent-up customer demands following two years of lockdowns and operating restrictions helped the market overcome other headwinds, including economic inflation and higher gasoline prices.
Jonas, who is based in New York, wrote in a research report released Monday that Red Rock Resorts was the only operator that noted some effect on budget-conscious players in the company's database. 
"But fortunately that segment is not a focus today for any operator," he wrote. "However, we continue to be mindful of extended inflation potentially changing the outlook."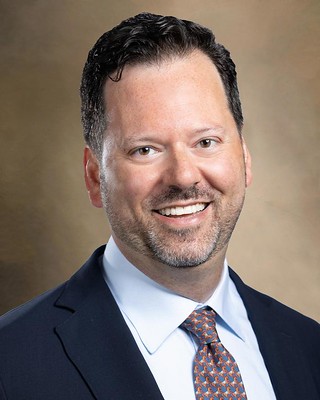 Jonas said executives from the two major Strip operators he met with – Caesars Entertainment and MGM Resorts International – cited an increase in bookings for group events and large-scale conferences for the second half of the year.
He said the Las Vegas event calendar, which included the announcement of a Formula 1 race for November 2023, was another positive data point cited by operators.
"Caesars management is feeling much better about group business dynamics following an essential wash in the first quarter," Jonas wrote in the report. "Second quarter through fourth quarter are trending positively, so strong in fact that management believes 2022 business could be higher than 2019 despite the first quarter's weakness."
Much of the optimism is coming from the Caesars Forum Convention Center, the site of the upcoming NFL Draft at the end of April.
As for MGM Resorts, company officials told Jonas a "weak" Consumer Electronics Show, which saw a more than 70 percent decrease in average attendance, took a slice out of the company's group business at the beginning of the year.
"However, management expected the softness to be a short blip and it has been," Jonas wrote, adding that MGM Resorts' group business grew in both February and March.
Meanwhile, MGM Resorts said it historically has not seen a correlation between higher gas prices and normal business fundamentals, and the Strip has avoided any ill effects from the current spike in fuel costs.
The only company executive who told Jonas that inflation and gas prices might be keeping certain customers away was Red Rock Resort CFO Steven Cootey. However, he said some of the reduced business was attributed to Red Rock removing its buffet restaurants, a move associated with pandemic-related operating restrictions.
Cootey said the loss of business because of the buffet removal was "outweighed by cost savings."
Jonas told investors the higher-end demographic "has seen no impact from inflation yet."
During meetings with Boyd Gaming, Jonas toured the Orleans, which is roughly 2 miles west of the Strip on Tropicana Boulevard.
While considered a locals property, the Orleans often draws weekend overflow traffic from the Strip. Jonas said demand "has ramped up," although convention business remains soft in the midweek.
"The Orleans is seeing an uptick in interest for group and conventions later in the year with many conferences pushed back later as a result of Omicron," Jonas wrote. "However, lead times for bookings are shorter today than the historical six months."
Boyd executives said the interest in midweek group business hasn't returned to pre-COVID levels, although the fourth quarter could "come close."
---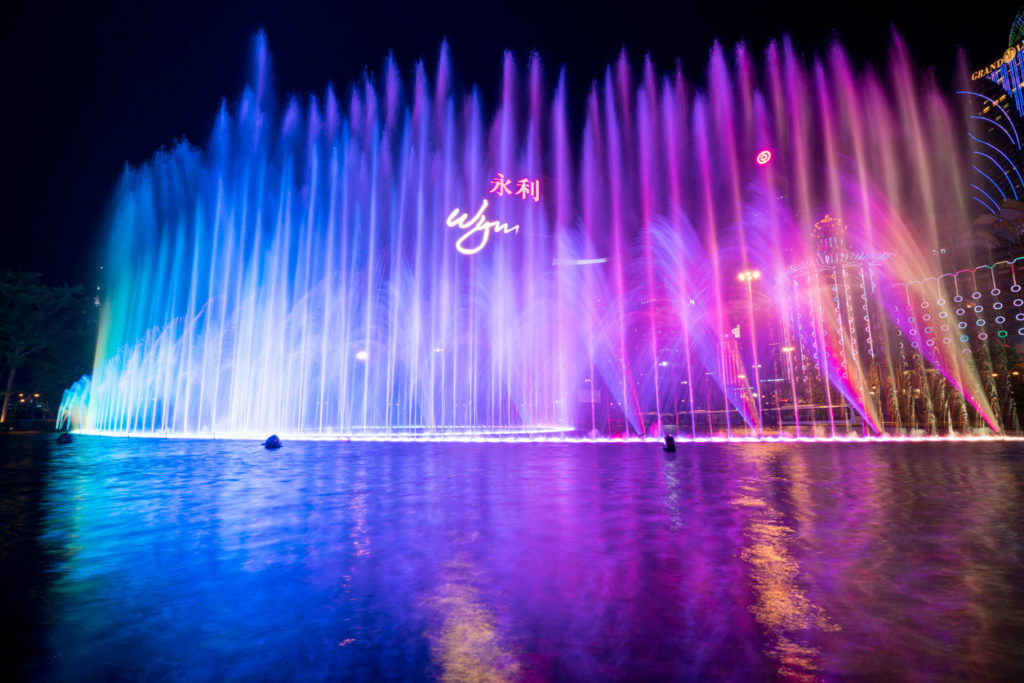 Macau gaming revenue sinks from bad to worse in March
Macau gaming revenue in March was the region's lowest single-month total in a year-and-half.
The $459 million – a 56 percent decline from March 2021 and 54 percent below February – was blamed on continued COVID-19 travel restrictions from the primary mainland China regions that typically feed customers into Macau.
One gaming analyst said the investment community wasn't surprised Macau's once-booming casino industry, which has been overwhelmed by the pandemic since January 2020, has gone from bad to worse.
"China continues to stick to their zero-case count policy and until that is lifted, there will continue to be quarantine measures put into place that will restrict Macau from recovering," Stifel Financial gaming analyst Steven Wieczynski wrote in a research note.
He added that Macau's casinos – including properties operated by Las Vegas, Wynn Resorts and MGM Resorts International – probably won't go into recovery mode until the third quarter this year, "at the earliest."
For the first three months of 2022, Macau's gaming market is down almost 25 percent compared to 2021.
Macau casinos collected $10.8 billion in gaming revenue in 2021, an increase of 43.7 percent over 2020 but still more than 70 percent below 2019, when casinos in the region produced $36.6 billion. The gaming revenues produced in 2020 and 2021 are the lowest single-year back-to-back totals since 2006 and 2007.
Macau's all-time gaming revenue record was $45 billion in 2013.
"With Beijing and Hong Kong sticking to their zero-case count mandate, we believe the near-term outlook for Macau remains murky and the next couple of months from a gaming revenue perspective should be written off," Wieczynski told investors.
Still, analysts pointed to positive news from January when Macau's Executive Council clarified its casino relicensing process. The six current gaming concession holders, including, Sands, Wynn and MGM, would be allowed to move forward with 10-year licenses and the potential of three-year extensions, kicking the next relicensing process to 2035.
Macau's current concessions were due to expire in June but the government extended the period until the end of the year. Macau also didn't make drastic changes to the operating agreement, such as adding restrictions on dividends. Also, Macau's gaming tax will remain at 39 percent.
"With a favorable concession renewal outcome now behind us, we believe the longer-term investor should overlook the subdued current operating environment and focus more around what the market will look like a couple of years down the road," Wieczynski said.
---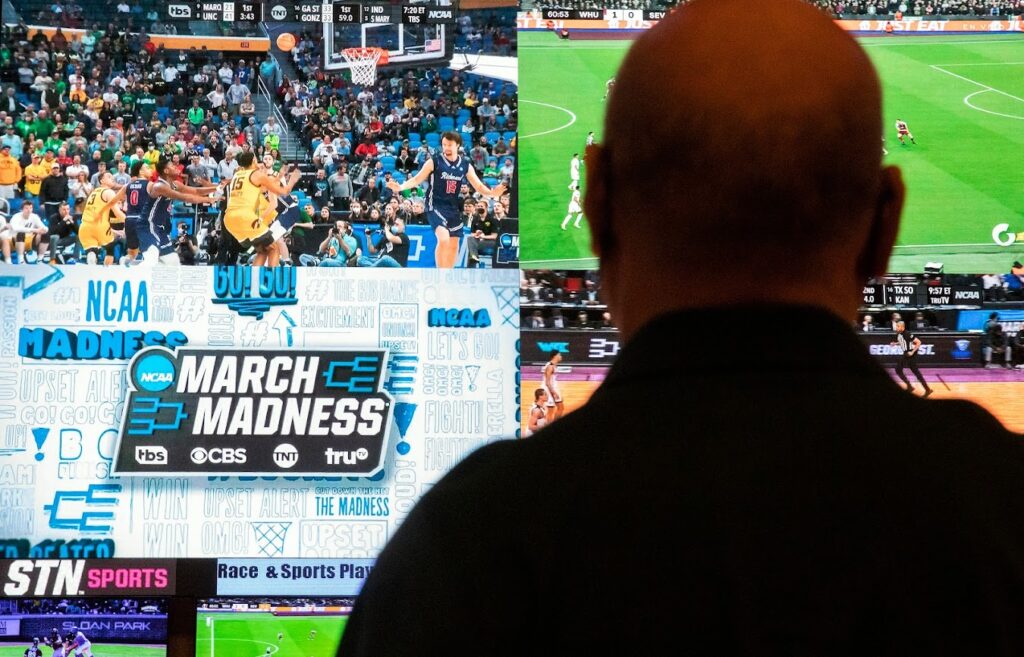 Russian connections lead to scrutiny on betting information provider Sportradar
Switzerland-based Sportradar is one of the ancillary high-tech businesses that have benefited from the rapid expansion of sports betting across the U.S.
The Nasdaq-listed company, which has offices in the U.S., collects statistical information during games and provides that data to sportsbooks, which use the figures to set odds and post line changes for various betting opportunities, such as in-game wagering.
Through Sportsradar's partnerships with the NBA, NHL, Major League Baseball, NASCAR and FIFA, the information collected becomes "official league data," which allowed the sport's governing bodies to strike lucrative licensing partnerships with sports betting operators.
The company follows more than 750,000 events annually covering 83 sports.
Sportradar attracted high profile investors from the sports world, including basketball Hall of Famer Michael Jordan, and Ted Leonsis, whose company owns the NBA's Washington Wizards and the NHL's Washington Capitals.
Deutsche Bank gaming analyst Steven Pizzella said last week Sportradar gave its investors a profitable financial outlook for 2022 at a time when most of its sports betting peers are missing cash flow estimates and expect to report quarterly losses.
However, Sportradar came under fire last month for events not connected to the playing field.
On March 25, SportsHandle reported the company hadn't severed ties with sportsbooks in Russia after the country's invasion of Ukraine on Feb. 23. Most Fortune 500 global corporations, including Apple, Disney and McDonald's, suspended operations in Russia in protest of the country's military action. Economic sanctions by the U.S. and other countries were initiated in an effort to cripple the Russian economy.
Also, SportsHandle writer Matt Rybaltowski reported Sportradar CEO Carsten Koerl, whose net worth of $1.6 billion was boosted by the company's initial public offering in September, had an investment in Liga Stavok, a Russian sportsbook.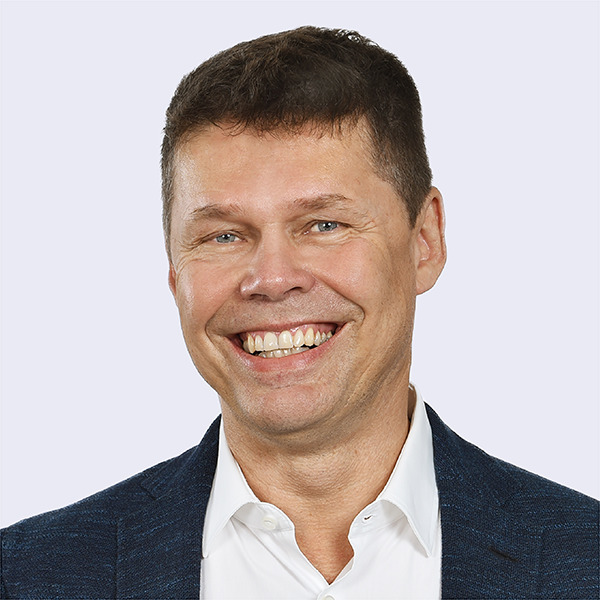 The report cast a negative light on Sportradar and caused headaches for the sports betting industry and its league partners, who had been viewed as sympathetic toward Ukraine.
Ahead of Sportradar's fourth-quarter conference last Wednesday, the company issued a statement that it had employees in Ukraine and was focused on their safety.
Sportradar said it was suspending all new investments in Russia, including signing new customers, in order to comply with the U.S. sanctions. The company created an emergency relief fund to provide financial assistance to its colleagues in the region and donated $1 million to the Red Cross and UNICEF for humanitarian aid to Ukraine. 
Sportradar said Koerl's investment in the Russian sportsbook was a "minority" stake in the parent company and he does not have any operational responsibilities or authority in the business.
The company said, "current sanctions prohibit" Koerl from selling his ownership, but once those rules are lifted, "he is committed to donating any profits from the investment to charities supporting Ukraine."
On the earnings call, Koerl again distanced himself and the company from bad publicity.
In response to an analyst's question about withdrawing business from Russia, he said the company is "monitoring every sanction in this region, which means (determining) who is operating the business."
Koerl said it's "a constant process determining who is on the sanction list and if (it includes) one of the businesses where we interact." He said that if a sanction comes down that any business from the U.S. or United Kingdom cannot cooperate with Russian businesses, "it will be a worst-case scenario."
Jefferies gaming analyst David Katz told investors that sports betting in Ukraine was halted. Russian sports betting has been "scaling back."
---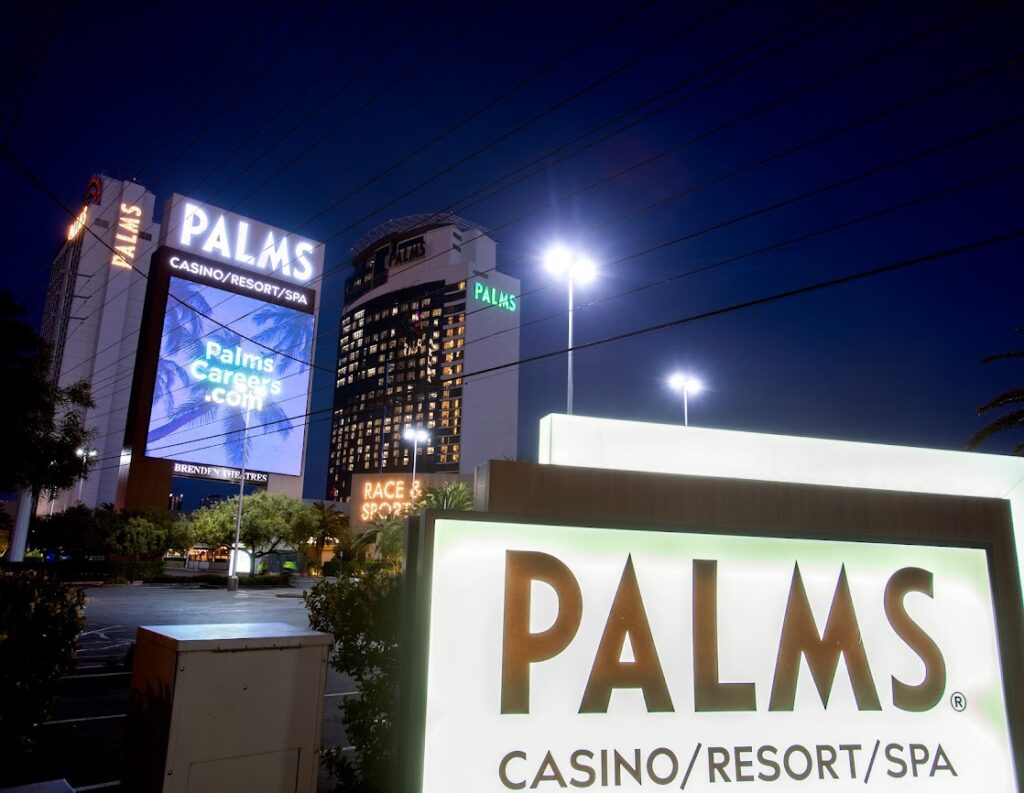 Other items of interest
The Palms Casino Resort will reopen on April 27 after being closed for more than two years. Southern California's San Manuel Band of Mission Indians, which acquired the property for $650 million from Red Rock Resorts in December, is benefiting from the former owner's investment of nearly $1 billion to acquire and renovate the off-Strip property.
"It's an honor and a privilege for us to welcome everyone back to Palms Casino Resort Las Vegas," San Manuel Gaming and Hospitality Authority Chairwoman Latisha Casas said in a statement. "We look forward to introducing our guests to our rich history, culture and signature hospitality. We can't wait to make history together." 
The Palms will reopen with many of the amenities added during the renovation, including the Scotch 80 Prime and Mabel's BBQ restaurants. San Manuel is also adding the Serrano Vista Café. The property's 766 hotel rooms and suites will open on April 28.
The San Manuel Tribe, which is the first American Indian-owned enterprise to own and operate a casino resort in Las Vegas, owns and operates Yaamava' Resort & Casino in San Bernardino County. The tribe is planning a fireworks show on the Palms' opening night.
Scientific Games completed the previously announced sale of its legacy lottery business to Brookfield Business Partners for $5.8 billion. As part of the transaction, the name Scientific Games will be transferred to Brookfield, and the gaming equipment provider will be renamed Light & Wonder. The name change was announced last month.
Light & Wonder is expected to see $5 billion in after-tax proceeds from the sale, which will be used to pay down its long-term debt, which sat at $8.2 billion at the end of 2021.
The company is also selling its sports betting business for $1.2 billion to Endeavor, the parent company of data supplier IMG Arena.
"We are moving rapidly as we execute on our vision to be a leading cross-platform global game provider," Light & Wonder CEO Barry Cottle said in a statement, adding the "transaction positions the lottery business for success as a stand-alone company."
MGM Resorts International donated $250,000 to the International Center for Responsible Gaming (ICRG) in support of the organization's research and education efforts. The grant was made to the Massachusetts-based organization to coincide with Problem Gambling Awareness Month in March.
MGM Resorts was one of the founding donors to the organization in 1996. The center is a funding source for problem gambling research and has published hundreds of articles in peer-reviewed scientific journals.
ICRG President Arthur Paikowsky said the donation will help fund several programs designed to educate treatment providers, responsible gambling professionals, regulators and public policymakers about gambling disorders and responsible gambling.
MGM Resorts has a responsible gaming program, GameSense, which was developed by the British Columbia Lottery Corporation and licensed to the company in 2017.
MGM Resorts CEO Bill Hornbuckle said in a statement the center's research will guide MGM's advancement of responsible gaming and help the company improve the ways it engages with customers. "Gaming operators share an obligation to maintain high standards that contribute to the well-being of our industry," Hornbuckle said.  
The American Gaming Association announced four promotions and three new hires for the Washington D.C-based trade organization.
The promotions were Alex Costello to vice president of government relations; David Forman to vice president of research; Gabrielle Voorhees to vice president of finance and operations; and Brandon Leggiero to senior director of member and partner relations.
The new hires were Tres York as senior director of government relations; Christopher Browne as director of media relations; and Annabelle Goese as senior manager of member services.
"I'm immensely proud of the team we have built at the AGA. Today's announcement reflects their hard work and significant achievements on behalf of our members and the gaming industry," AGA CEO Bill Miller said in a statement.