Latest gubernatorial appointments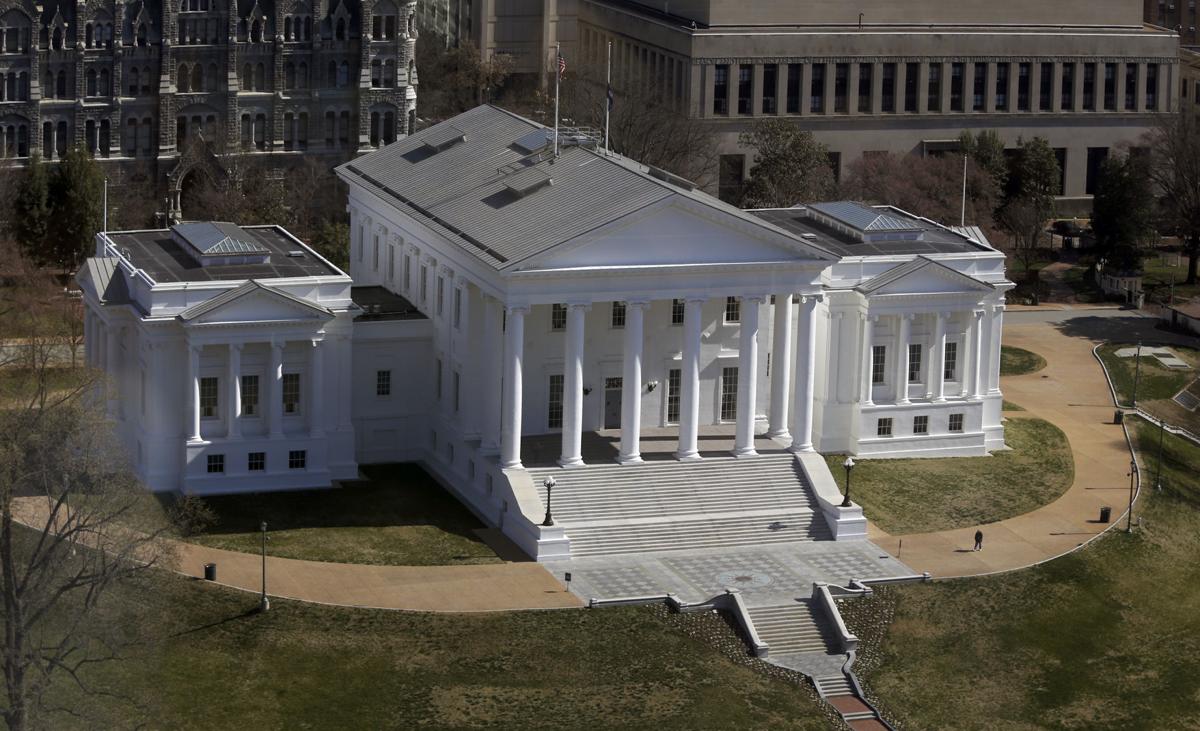 Virginia Gov. Ralph Northam has announced the following appointments:
State Rehabilitation Advisory Council:
Frederick C. Foard of Virginia Beach, business consultant;
Heidi Lawyer of Henrico, resource development, Parent Education Advocacy Training Center;
Talisha McAuley-Davis of Chesterfield, unit supervisor, vocational rehabilitation counselor, Department for Aging and Rehabilitative Services;
Karen Michalski-Karney of Glade Hill, executive director, Blue Ridge Independent Living Center;
Madeline Helen Nunnally of Henrico; and
Justin M. Spurlock of Aylett, engineering specialist, Richmond Gasworks.
Board of Veterans Services:
Victor S. Angry of Prince William County, supervisor, Neabsco District, Board of County Supervisors;
David Ashe of Virginia Beach, attorney, Alperin Law; colonel, USMCR;
Carl B. Bedell of Arlington, attorney, Bedell PLLC;
Susan Vervaet Riveland of Henrico, adjunct professor, Rider University, freelance writer; veteran, U.S. Army; and
Melissa Watts of Moseley, director of procurement, Virginia Alcoholic Beverage Control Authority.
Advisory Board on Service and Volunteerism:
Naila Alam of Herndon, member, Herndon Town Council, co-owner, Express Realty USA;
Elizabeth Childress Burneson of Richmond, attorney, Hirschler Fleischer;
Lorna Campbell Clarke of Loudoun, director of communications, Volunteer Fairfax;
Vanessa Diamond of Richmond, senior vice president of civic innovations, Community Foundation for a Greater Richmond;
Cynthia M. Downs Taylor of Chester, senior adviser, U.S. Sen. Mark R. Warner;
Mark Fero of Ruther Glen, compliance supervisor, Department of Criminal Justice Services;
Peppy Linden of Charlottesville, retired, nonprofit executive director;
NaQuetta N. Mitchell of Prince George, founder, Women of Endurance; site co
ordinator, Communities In Schools of Petersburg;
Enid Mpumwire-Machayo of Loudoun, co-founder, Global Inheritance Inc.;
James Seagraves of Richmond, grants manager, Capital One Financial;
Julie M. Strandlie of Alexandria, principal, Strandlie Advocacy, LLC; and
Sheila Williamson-Branch of Danville, treasurer, City of Danville.
Virginia Board of Workforce Development:
Robby Demeria of Richmond, chief of staff, Phlow Corporation.
Virginia Corn Board:
Charles D. McGhee of Mechanicsville, owner, operator, Grainfield Farm, LLC.
Virginia Council on Environmental Justice:
John Wesley Boyd, Jr. of Baskerville, president, National Black Farmers Association.