"I think it's smart what they're doing"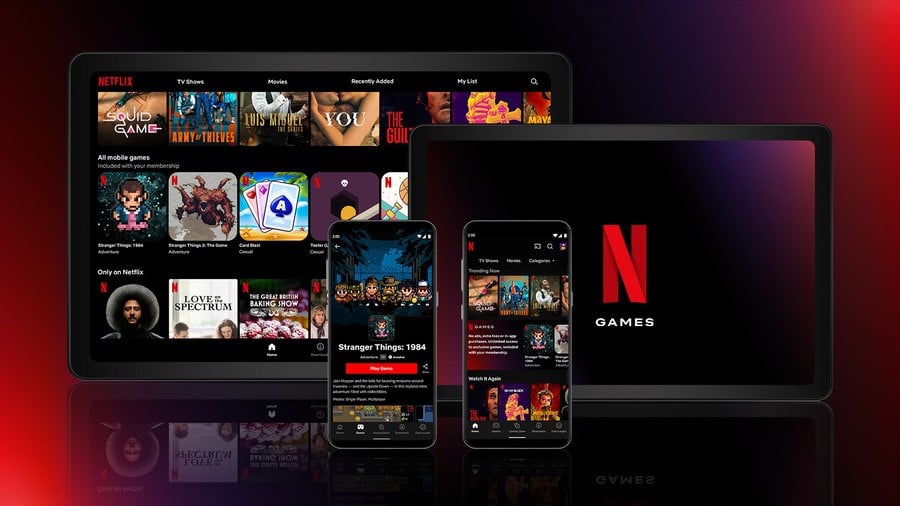 Netflix took its first proper steps into the world of gaming last year with the creation of Netflix Games — a new service in which you can download and play mobile games on Android and iOS as part of your Netflix membership.
The company says it plans to "continue improving our mobile gaming experience and adding to our entertainment offering in the months ahead," and a report from Bloomberg last year suggested that Netflix was planning to "provide streamed games" at some point, presumably along the same lines as Xbox Cloud Gaming. That hasn't come to fruition as of yet, but there's always the potential for something like this down the line.
In his recent New York Times interview, Xbox boss Phil Spencer praised the way Netflix is going about it, bringing up the announcement from last year that Netflix had bought its first games studio — Night School, the dev behind Oxenfree:
"Without content, community and cloud, I think getting into gaming right now — and you see this in what Netflix is doing. I think it's smart what they're doing. They're buying some studios. They're learning about the creative process of interactive entertainment. And I think it's a very smart way for them to move into the space."
Spencer highlighted during the discussion that Microsoft "see[s] more and more of the big tech companies looking at gaming as a place to come in, including Netflix," but the strength of Xbox is that it has 20 years of experience to lean on:
"I think for us, our strength is we just passed 20 years of Xbox being in the market, we have thousands and thousands of game-developer relationships, creators who are already building on our platform. And the other one is the social networks that we have with Xbox Live. We have millions of people who come on to Xbox Live every month. Those friends relationships that are on the network are incredibly important. I think cloud is critical…"
It'll be interesting to see how Netflix develops its presence in the gaming world over the next 12 months and beyond, and whether it ultimately becomes a major player in the industry. For now, the company seems to be keeping things relatively low-key, but it sounds like Phil Spencer is watching their progress with a lot of interest.
What do you make of Netflix's attempts to get into gaming? Let us know down in the comments.
[source nytimes.com]