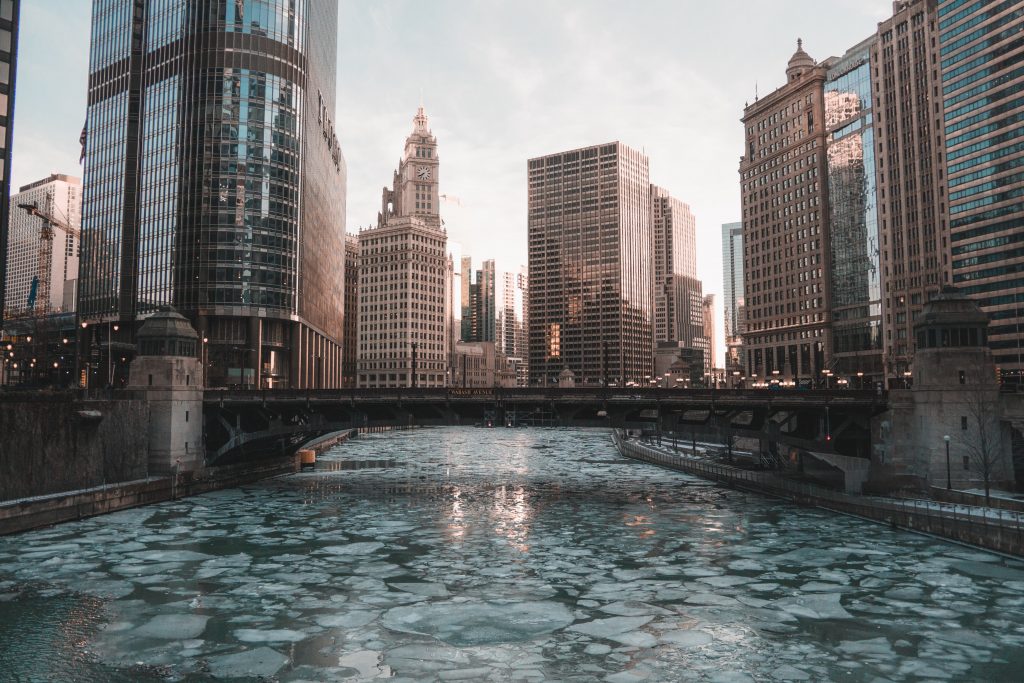 Christmas in Chicago is unlike any other city, where you can't help but experience the wonder of the season. From Millennium Park to the lively neighborhoods, every nook and corner buzzes with gala activities and seasonal festivities. And no matter what kind of holidays you celebrate, there will be plenty of opportunities to do so. You can stroll through the charming snow-dusted streets while admiring twinkling light displays around the city. Using your ice skates, glide around amidst the snow, catch a glamorous show in a stunning theater, or enjoy hot cocoa while admiring festive light displays. Or would you prefer visiting the museums and zoos to grab the festive offers?
The incredible surprises Chicago has for tourists in the Christmas season
 In the winter, the city of Chicago has several indoor attractions and and world class museums that offer a variety of holiday-themed activities. In addition, airfares to Chicago trend more inexpensive in the winter, making it an excellent winter vacation option and in typical years an ideal location for celebrating a White Christmas. For longer term stays, you can find apartments in Chicago via Kasa easily that provide you all the services you require, numerous perks, and 24X7 customer support. From active Wi-Fi to personal kitchen, furniture and comfortable house plus privacy, you name it, and they provide them. So, if you are ready to spend the winters in Chicago, here are some of the favorite Christmas events, light displays, activities, and treasured traditions.
Visit the zoo during the night
Without stunning light displays at every corner, it wouldn't be the holidays in Chicago. ZooLights at Lincoln Park Zoo is held on between the last week of November and the first week of January. Millions of bright lights, with moving displays synchronized to music adorn the ancient zoo. Special events, such as a pop-up bar, a night-out party, et al. are held. Brookfield Zoo in the neighboring suburbs showcases its annual exhibition during Christmas. You can take a stroll down one of the numerous paths illuminated by over one million glittering lights. They also have the long Tunnel of Lights, which features thousands of colorful lights synced to music.
Enjoy Christkindlmarket's allure
At the always-bustling Christkindlmarket in Daley Plaza, experience the charm of a pure Christmas market. Local merchants sell exquisite glass decorations, hand-knit gloves and other classic crafts and sweets at this yearly, free-admission festival. You will love the hospitable approach of the locals to the guide and even the variety of goods they have for you.
Enjoy the festive lights
An interactive experience allows you to explore the Chicago Botanical Gardens during the evening just outside the city. With a distinct display around every turn of this strolling trail, bask in the brightness of glittering lights. The miles of concrete path weaved through the enormous arboretum, providing vistas of stunning illumination, and is one of the best parts of this place.
Skating at Millennium Park
Tie your skates and head to the city's outdoor ice rinks. The picturesque rink at Millennium Park, just off famous Michigan Avenue provides lovely views of Cloud Gate and the epic city skyline. Maggie Daley Park is nearby and famous for its ice skating ribbon that winds through the park's colorful scenery.
View the unique Christmas tree
Chicago's official Christmas tree is one of the greatest and brightest holiday traditions. The gigantic tree lit up at the Millennium Park's center is decked up in dazzling lights and provides a great Christmas photo opportunity. You can also find festive trees lit up near Michigan Avenue and Washington Street during the holiday season.
Chicago has fascinating museums that you should visit while you tour the place. But apart from this, the entire city has a festive aura and charm that keeps you glued to it during this time. From cakes to lavish decor, fabulous gifting options and beautiful shows, you will find everything in this magical city. So, don't waste more time now. Pack your bags right away and get geared with your stuff to travel to this vibrant city now.