Updated / Wednesday, 5 Jan 2022 22:15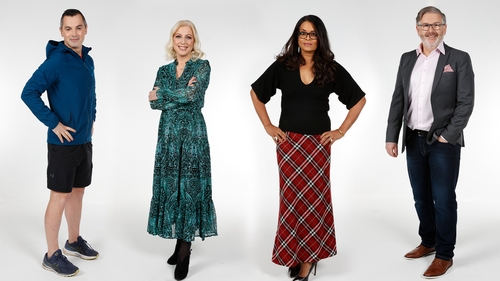 RTÉ has issued a response to criticism of its healthy living programme Operation Transformation.
Earlier today, the Eating Disorders Association of Ireland, Bodywhys, said many of its service users found the show to be "triggering" and that it caused them distress, impacting negatively on their mental health.
In a statement, it said: "Although the show has a positive objective, intending to bring focus to health and wellbeing, the considerable emphasis on dieting, body weight and shape and the way these are measured, collectively counted and presented, create a community sanctioned dieting culture that research shows does little to achieve long-lasting weight loss or health promotion."
RTÉ, in a statement, said: "Now in its 15th season, Operation Transformation has evolved considerably over the years and now encompasses a more holistic approach to adopting and maintaining a healthy lifestyle as well as losing weight.
"In this year's series, for example, the weekly check-in (the part of the show where the leaders meet the experts) incorporates an overall health check looking at a range of health indicators including blood pressure, cholesterol, hydration, sleep quality and psychological wellbeing.
"Weekly targets for the leaders will now be set in a variety of areas.
"This further demonstrates the holistic nature of the series and all the areas of support and advice our health experts give to our leaders throughout."
RTÉ cited some findings from a 2021 survey by Healthy Ireland to evaluate the effectiveness of Operation Transformation.
It stated: "74% [of respondents] said that they had made one or more positive lifestyle changes as a result of watching the show, including 41% being more active, 33% eating healthier food and 23% looking after their mental wellbeing."
The statement concluded: "In previous seasons the leaders have spoken about the long-standing positive influences this experience has given them and viewers have spoken about how the leaders inspired them to do the same."
At the launch of its New Year schedule two weeks ago, RTÉ said Operation Transformation – which returns for a new series tonight – "provides the motivation we all need to transform our bodies and our minds".