Members of the Salt Lake City Council meet inside the Salt Lake City-County Building on Tuesday night, as they discuss making way for another new high-density housing development in the city despite fierce opposition from those against the plan. (Jackson Grimm, KSL-TV)
Estimated read time: 5-6 minutes
SALT LAKE CITY — Members of the Salt Lake City Council passed a rezoning ordinance Tuesday to make way for another new high-density housing development in the city despite fierce opposition from those against the plan.
The ordinance rezones about 10 properties in the area of 100 South and 700 East in Central City from medium-density residential to moderate/high-density multi-family residential, allowing for the "Bueno Project," a single-story amenity building that fronts a four-story housing unit to be located 129 S. 700 East and 758 E. Bueno Ave. (135 South).
City officials argue that the current properties are nearly unhabitable; in fact, six are considered vacant, according to the property owner. The new project also offers a wider array of housing options in the city, says Salt Lake City Council Chairwoman Amy Fowler.
The median monthly rent in Salt Lake County as a whole jumped to $1,389 in June this year, according to a Utah Apartment Association report in September. It's been particularly high in Salt Lake City.
"As everyone knows, it's very difficult to find housing and affordable housing within Salt Lake City. What I believe and what I have seen in other cities and what I think is a good practice is to really have a variety of housing stock that actually allows people different options," she said. "Not everyone can afford nor does everyone want to live in a single-family home. That's just not where we're at right now."
The project calls for 65 units and 72 parking spots. There would be a mix of one to four-bedroom apartments, with shared amenities, like kitchens on every floor, in what are referred to as micro apartments. Between a public comment hearing last week and Tuesday's meeting, several residents voiced support of anything that would increase affordable housing in the city, as well.
"The council members have met with constituents, have had small group meetings, have met with the developers and worked out different angles, I think, and really tried to see everything from every perspective," Fowler added.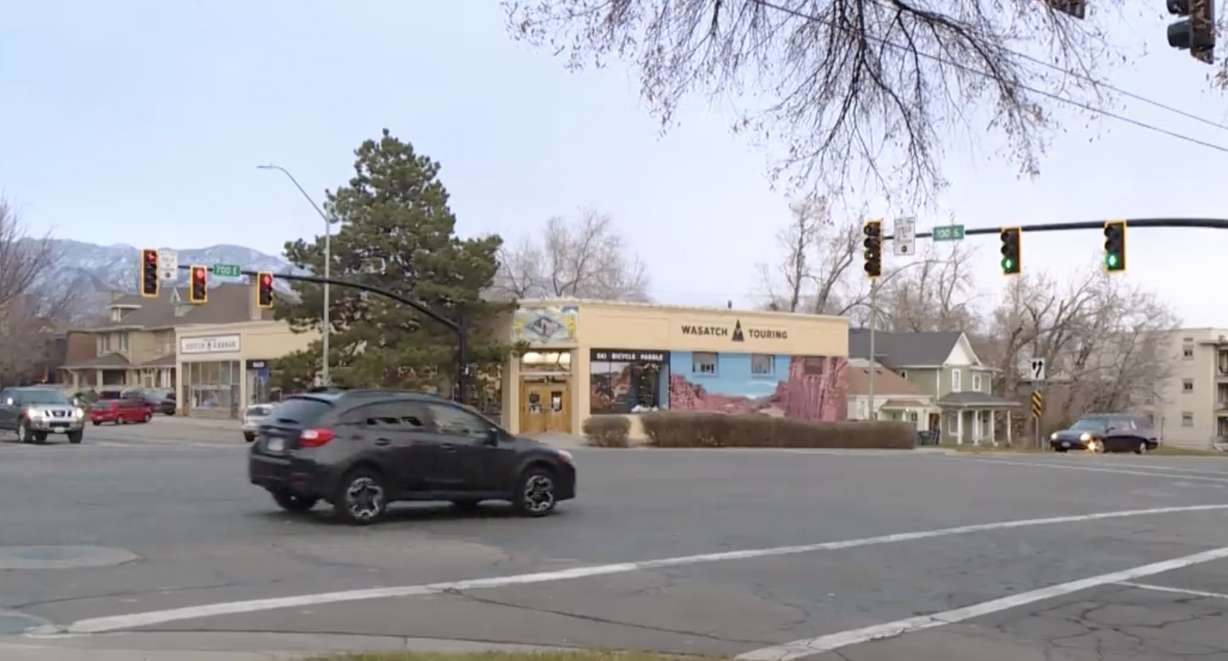 But there have also many residents who disagreed with the plan during the meetings over the past two weeks. They argue that it'll lead to more gentrification, or that not providing someone their own bathroom or kitchen goes against "basic human decency." Some argued over the past two meetings that as rates go up in Salt Lake City for this year, people will find housing elsewhere along the Wasatch Front, which will result in more pollution as renters commute back for school or jobs that may still be in the city.
In addition, they argue the housing isn't affordable but fair-market rate housing, meaning that it could increase the rent of apartments that don't have shared amenities, like kitchens and bathrooms — like much of the current apartment stock.
"We understand there's a lot of pressure to redevelop this area of Salt Lake City … We also understand that we can't allow for things like bathrooms and kitchens to become luxuries," said James Rocke. "We can't allow developers to say, 'We can fit 10 people on a floor — all 10 strangers are all going to share a bathroom and a kitchen' — and that's going to be considered a luxury for someone who does live in that neighborhood."
Rocke showed up to Tuesday's meeting with a few dozen other members of Wasatch Tenants United, a local group of renters banded together to advocate for each other as renters. The group organized a protest outside of the meeting Tuesday night.
The council ultimately passed the resolution unanimously, anyway.
Prior to the vote, Salt Lake City Councilman Chris Wharton made an adjustment that prohibits rentals less than 30 days and that the developers salvage materials from the buildings being demolished "for either reuse or to donate them," which he said the building owners were "pretty happy" to do.
The other amendment called on a new policy for city workers to take steps to ensure that existing affordable housing is protected either through "preservation or replacement of these units."
Moments after it passed, some of the protesters started chanting loudly against the motion, creating a commotion in the hallway just outside of the council chamber and leading to about a 10-minute recess. About two dozen protesters were asked to leave the Salt Lake City City-County Building as a result.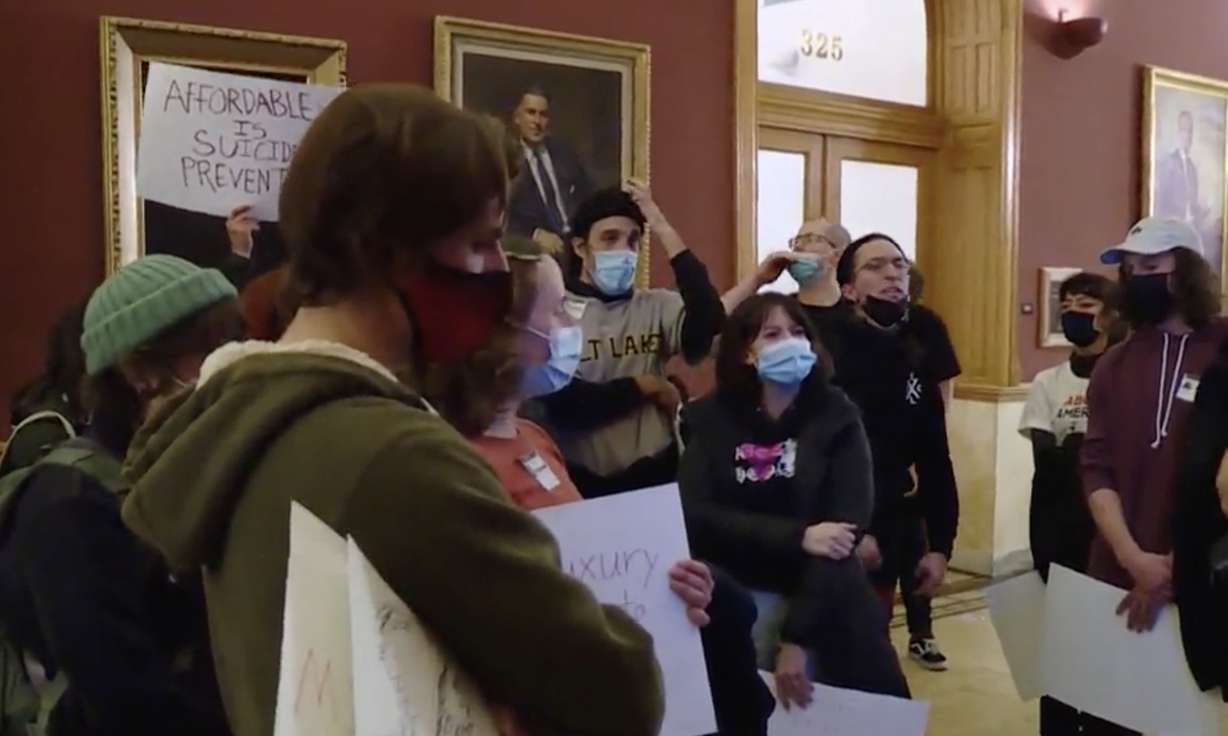 When the meeting resumed, Fowler addressed the incident. She said she supports public feedback and the right to protest but also condemned the way it was handled Tuesday evening.
"To create a space that's disruptive to our meeting and intimidates people, both council members and others who may have wanted to have their voices heard, is simply inappropriate," she said, pausing as she held back tears. "We have rules of decorum for a reason and, again, I have prided myself on trying to create space for everyone to be heard. I hope in the future to continue to have that space where everyone is welcome, whether we have the same ideas or thoughts or not."
But some of those who oppose the plan say there's good reason to protest. Rocke said he's concerned renters will have to give up traditional amenities in order to continue to live in the city. He also wonders if Salt Lake City will end up like San Francisco or New York — two cities at the center of affordable housing and gentrification issues, based on how trends are going.
"Nice affordable housing is harder to find. I don't know if it really exists in Salt Lake anymore," he said. "I think we're at sort of this crux where we can decide where we're going to go — that we can have affordable housing for people who have always lived in Salt Lake City."
Contributing: Debbie Worthen
×
More stories you may be interested in