Samsung is one of the most dominant names in consumer technology, so it's no surprise they've produced a number of top-notch smart home gadgets. One of their most popular products is their air conditioners. Every year, tens of thousands of people start looking for effective, reliable air conditioners. With their current line of air conditioners, Samsung has produced a line with WindFree technology that is also energy saving. The Samsung WindFree Air Conditioner boasts of the highest cooling capacity available in the Kenyan market.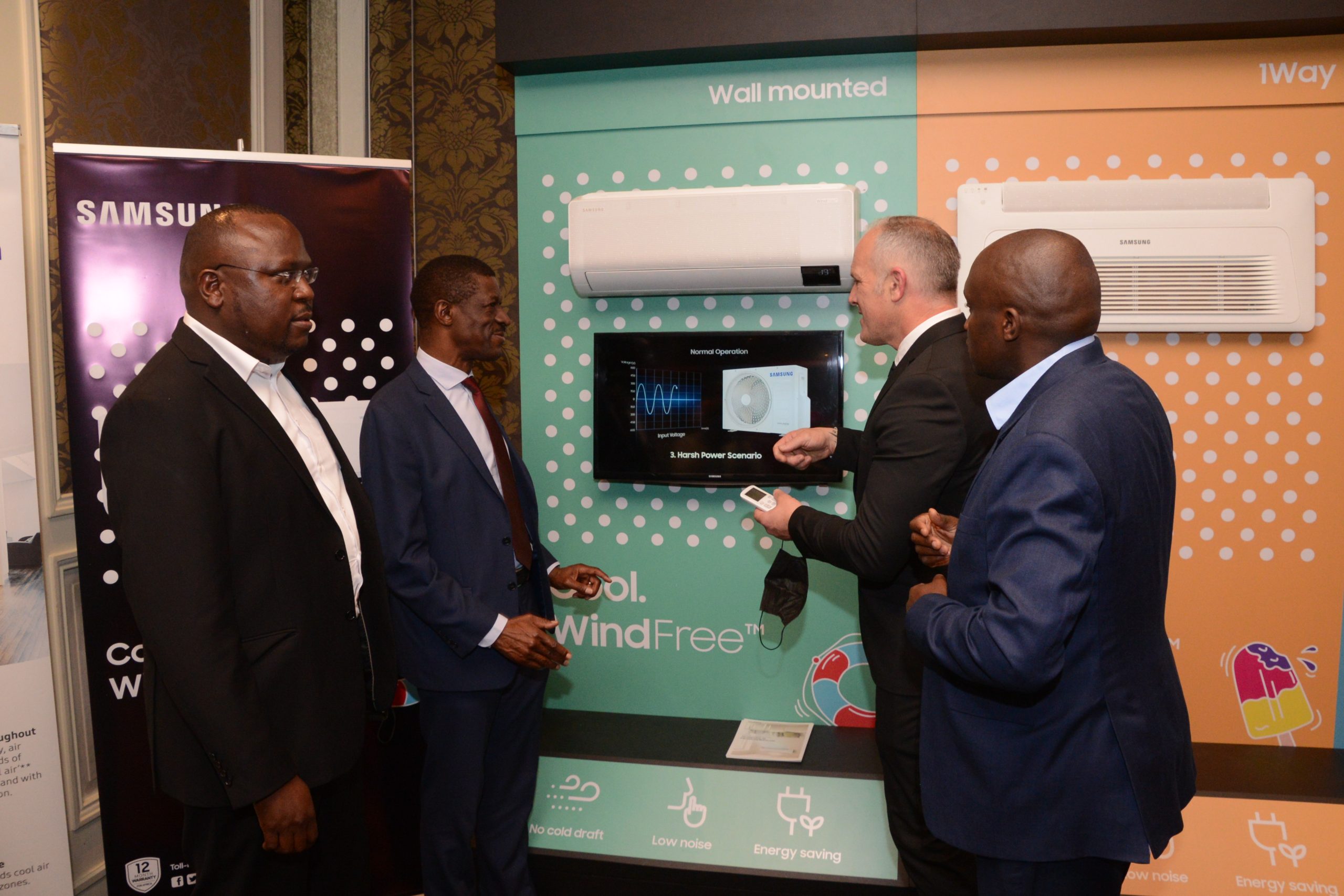 When on holiday especially by the beach, there are always AC's because of how hot it gets. For most people, they want to enter a cool room after all the outdoor heat. However, the draft gets too cold when it is on for a long time and too harsh and loud especially when sleeping. I have experienced this one too many times.
When I heard of the WindFree Air Conditioner, I had to have a look at it myself. Here are the features:

Features & Technologies
Energy Saving
The WindFree Air Conditioner has the ability to cut off energy consumption by 55%. This makes it an eco-friendly option without compromising its performance. It lets you maintain a stable home temperature via remote control optimized to the user's preferences.
Good Sleep Mode
This is a bonus innovation that automatically detects the stage of a person's sleep to control the temperature accordingly.
2 Way Auto Swing technology
The 2 Way Auto Swing technology controls the airflow which distributes cool/warm air evenly to ensure maximum comfort.
WindFree Cooling technology
This keeps people in the room cool while cleaning the air and saving energy. The technology provides users with a pleasant cooling experience. Without the unpleasant sensation of harsh, cold air blowing directly onto their skin. Once the desired temperature is set, WindFree Cooling will quietly and gently disperse cool air through 23,000 micro air holes. This is to ensure that everyone in the room does not feel an annoying draft.
Enhanced Smart Operation
With artificial intelligence, the devices analyze room conditions, user-preferred temperatures and cooling modes, and even the climate outdoors to automatically switch to an optimal room setting. The unit also features a Motion Detect Sensor that will register when there is no one in a room, subsequently switching modes automatically to reduce energy waste.
What is the difference between a normal AC and WindFree AC?
A typical split system has blades that open up on the indoor unit and disperse air throughout the room. Depending on the fan speed, you'll feel a breeze from the air conditioner while it spreads cool or warm air until your room reaches the desired temperature.
With Samsung's wind-free cooling mode, you won't have to be uncomfortable with the unpleasant feeling of cold wind on your skin anymore. A Samsung wind-free split system air conditioner has these blades shut and disperses air through 23,000 micro air holes instead.
Airspeed in Samsung's wind-free air conditioners is so slow that it is defined as "still air" and you won't even feel it. There are no cold drafts with wind-free mode!
The WindFree Air Conditioner is also compatible with the Samsung SmartThings app. You can control operations like turning the air conditioner on and off, switching settings and even monitoring power consumption from your smartphone.
The Samsung WindFree air conditioners are available at all Samsung dealer stores nationwide. It comes with a two-year warranty as well as a 10-year warranty on the compressor.
Do you think this is a gadget that people will get on to? I believe so. It is a worthy investment. The features already speak for themselves and this seems like is the turning point on ACs.