Estimated read time: 5-6 minutes
You can feel it in the air — to quote a famous TV series line, "Winter is coming." For skiing and snowboarding Utahns, that means (hopefully) that plenty of snow is on its way to usher in a long and plentiful season of shredding the slopes.
Based on its annual average snowfall and the average number of clear winter days, GoAllOutdoors.com listed Utah as the No. 2 spot for best states for winter activities. Bankrate put Salt Lake at No. 7 for the best cities to retire if you love winter sports. And despite the pandemic, local resorts reported record-breaking numbers last season, according to Ski Utah.
Utah has definitely established itself as a Mecca for skiing and snowboarding with its "greatest snow on earth." But up until Salt Lake City hosted the 2002 Winter Olympic Games, the state remained a largely well-kept secret among winter sports enthusiasts. Of course, now the cat's out of the bag.
As you get ready to gear up for the new season, here's a look back at all the details surrounding Utah's winter sports legacy.
Utah's very first ski season
Long before the Wasatch Front became one of the world's top winter playgrounds, skiing in Utah was mostly a means of transportation. On the public radio production Wild About Utah, Mark Larese-Casanova from the Utah Master Naturalist Program at Utah State University Extension shared that the first recorded skier was actually a postman who delivered mail to Alta in 1870. Since then, ski touring started to take off and professional ski jumping events drew large crowds beginning around 1930.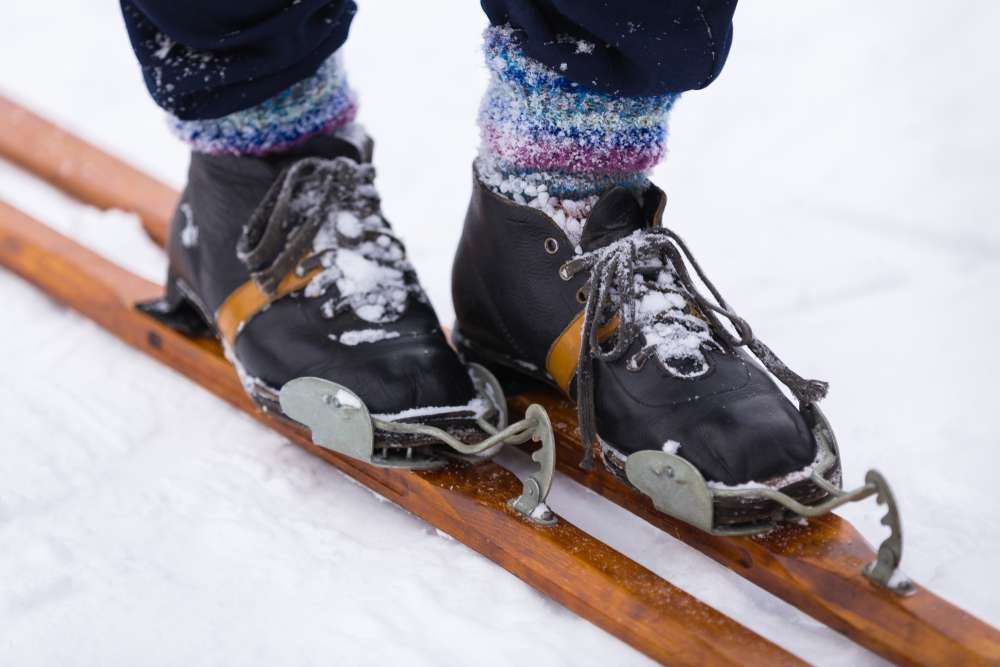 If you're an avid skier in Utah, you probably have a Norwegian man named Alf Engen to thank for your favorite slopes. According to Larese-Casanova, Engen came to Alta in 1935 and helped the United States Forest Service select the first developed ski areas.
"Modern skiing was established in Utah when cable tows started running at Brighton in 1937, and the Collins chairlift fired up at Alta in 1939 and offered rides for only 25 cents each, or $1.50 for the day. The next decade saw the development of several other ski resorts, including Snowbasin and Beaver Mountain," said Larese-Casanova.
Although you have to pay a bit more than $1.50 for the day, skiers now have access to not one but 10 world-class ski resorts surrounding Salt Lake and many others across the state.
The Utah Winter Games began in 1986
It's impossible to talk about Utah's winter sports legacy without mentioning the state's most notable achievement: hosting the 2002 Winter Olympics. But before the Winter Olympic Games, Utah had its own brand of Winter Games, which began in 1986 and paved the way for the 2002 bid.
Back in November 2006, the Deseret News published an article about the Utah Winter Games, then the oldest and largest winter games in America. The Games were meant to show that Utah was capable of staging a number of winter sports events simultaneously using entirely volunteer labor — and they proved it.
For decades, participants of all ages participated in the Utah Winter Games. Not only did they help bring the Winter Olympics to Utah, but they also gave people the opportunity to simulate what it would be like to be an Olympian. After the Winter Olympics, amateur skiers, skaters and snowboarders got to use the same venues as the pros, cultivating a new generation of winter athletes.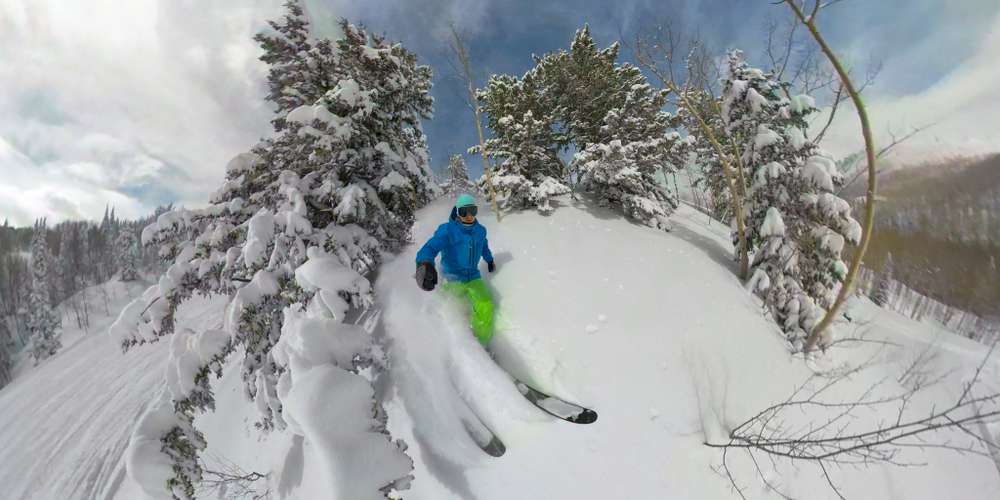 The impact of the 2002 Winter Olympics
Hosting the 2002 Winter Olympics turned out to be a smashing success, as far as the numbers go. According to Visit Salt Lake, Utah still holds the record for attracting the largest crowds ever at an Olympic Winter Games. That year, the U.S. team won 34 medals — many of which you may remember.
Maybe you were lucky enough to catch Kelly Clark winning the first U.S. gold medal in the snowboarding halfpipe competition. Or perhaps you were awed by Derek Parra and Apolo Anton Ohno on the speed skating track. And who could forget when 16-year-old Sarah Hughes pulled off a huge upset when she took home the figure skating gold? Many Olympians – including some local athletes — made names for themselves.
It's now been nearly two decades since Utah hosted the 2002 Winter Olympics, but the flame for winter sports still burns bright in the Beehive State. The Utah Olympic Legacy Foundation was created to continue the spirit of the 2002 Games for Utah and its visitors. The Foundation continues to use the 2002 venues "[t]o cultivate champions in sport and in life, deliver experiences that inspire communities and celebrate our Olympic legacy for generations to come."
According to the official Olympics website, Utah has staged more than 175 international winter sports since hosting the 2002 Games. This includes 60 World Cup events, seven world championships and several other events. To this day, some of the best athletes in the world come here to train. (And as you count down the days to the 2022 Winter Olympics, don't be surprised if you see a few Utahns make the final cut.)
Will the Olympics return?
If you missed the festivities in 2002, there's a good chance you'll have another opportunity to catch some Olympic action in Utah again. According to the Utah Sports Commission, Salt Lake City has been selected by the United States Olympic Committee as "America's Choice" for a future Winter and Paralympic bid. Though there's no official bid yet, U.S. Olympic officials have their eyes on potentially hosting the 2030 or 2034 games in Salt Lake. Fingers crossed!
How to enjoy winter sports in Utah
Of course, you don't have to be an Olympian to enjoy all the winter recreation Utah has to offer.
The Utah Office of Tourism compiled a list of outdoor winter activities (beyond the ski resorts) that anyone can enjoy. You might scale a frozen waterfall, go snowshoeing through a national park or camp in a yurt in the Uinta Mountains. There's no limit to the fun when you get out into Utah's beautiful backcountry winter playground. For a full list of ideas, visit the Utah Office of Tourism website.
×
More stories you may be interested in