Spinner Ish Sodhi recorded the most economical figures in New Zealand domestic cricket on Monday with his 2-5 from four overs securing a six-wicket victory for the Northern Brave over the Auckland Aces in the T20 Super Smash competition.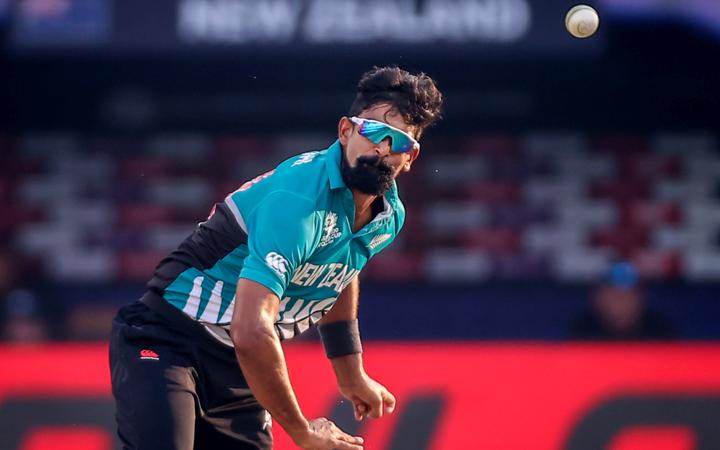 Spinner Ish Sodhi. Photo: Photosport
Sodhi's starring role was backed up by bowlers Anurag Verma (3-14) and Freddy Walker (3-10) who each picked up three wickets for Northern in the six-wicket victory over the stellar Aces in Auckland yesterday.
Auckland were all out for 92 before Northern easily reached their target with almost five overs to spare.
Black Caps wicketkeeper Tim Seifert hit 38 and opening partner Katene Clarke made 28 in the successful Northern chase. The Brave were without regular bowlers Scott Kuggeleijn and spinner Joe Walker who were absent with illness – but that didn't stop the visitors rolling Auckland in 17.2 overs for the six-wicket win.
Northern sit second on the standings behind Central Stags. Canterbury are third with a game in hand.
The Northern women remain winless after four games in the women's T20 competition. They suffered a second straight loss to Auckland yesterday, going down by four wickets. The visitors scored 103-8 after choosing to bat first, which the Hearts reached with seven balls to spare for the victory.
FIFA proposes biennial World Cup to boost coffers by $6.6 billion
International football leaders were told by FIFA that switching to a biennial World Cup would raise an extra $6.6 billion in revenue.
FIFA was holding the 'global summit' of leaders of national football federations to discuss their proposal to increase the frequency of the World Cup from every four years to every two.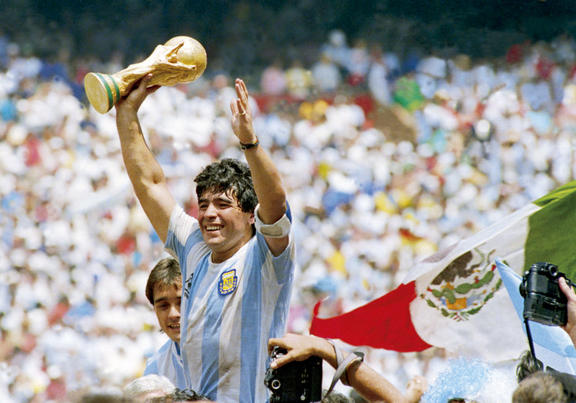 Diego Maradona of Argentina holds the World Cup trophy in 1986 Photo: Getty Images
There has been opposition from European clubs, the top leagues and European governing body UEFA whose president Aleksander Ceferin has threatened to boycott any additional tournament.
Last month, a report commissioned by the World Leagues Forum said the FIFA proposal, allied with changes to the Club World Cup could cost the big domestic soccer leagues and UEFA around 13 billion per season in lost TV rights and match day and commercial agreements.
UEFA, on Friday, published a report they had commissioned which warned that said the changes to the international calendar would impact see revenues for European national federations drop by $5 billion over a four year cycle.
A report from Nielsen predicted that the plan would see revenues rise from an expected $10 billion – for a 48 tournament – to $17 billion over a four year cycle thanks to increased ticket receipts and media rights and sponsorship revenues.
FIFA officials told the delegates that $5 billion of the extra revenue would go to a new 'Member Association Solidarity Fund' with each national federation allocated around $24 million in a four year period, while extra funds would also go to the FIFA Forward Program for development projects.
FIFA said that the funds would help reduce the gap in revenues between the developed and less developed football markets.
– Reuters
Premier League set to plough through festive schedule despite COVID surge
Premier League clubs have agreed to continue playing games scheduled over the festive period despite a surge in Covid-19 cases postponing several fixtures.
Ten Premier League games have been postponed this month due to outbreaks amid a busy schedule where teams are set to play three times between Boxing Day and Jan. 3.
Only four of the 10 weekend's fixtures were played after teams told the Premier League they were unable to name a full strength side.
Clubs will be expected to play games so long as they have 13 outfield players and a goalkeeper, the BBC said.
The Premier League did not immediately respond to a request for comment.
There could be some adjustment of the schedule for Cup games, though, with talks between clubs and authorities to scrap FA Cup replays in rounds three and four, and to reduce League Cup semi-final ties to one-leg matches, the report added.
– Reuters
Nadal tests positive for COVID-19
The 20-time Grand Slam champion Rafael Nadal tested positive for Covid-19 after returning from his comeback appearance at an exhibition event in Abu Dhabi last week.
The positive test casts further doubt on whether the former world number one will participate at next month's Australian Open starting at Melbourne Park on 17 January.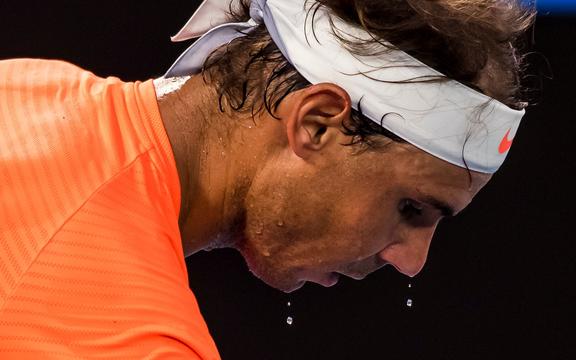 Nadal is in doubt for the Australian Open. Photo: PHOTOSPORT
Nadal said he was having some "unpleasant moments" but was hoping to feel better soon and would keep people informed about his plans over future tournaments.
"I wanted to announce that on my return home after playing the Abu Dhabi tournament, I have tested positive for Covid-19 in the PCR test that has been performed on me when I arrived in Spain," Nadal wrote on Twitter https://twitter.com/RafaelNadal/status/1472881126989570053.
Nadal said he had tested negative at all times when he was in Kuwait and Abu Dhabi, and had last tested negative on Friday last week.
During his stay in Abu Dhabi, Nadal met former Spanish king Juan Carlos, who will be tested, Spain's Royal Household said on Monday. The monarch, who is living in exile in the United Arab Emirates, is feeling good, the palace added.
Nadal's comeback from injury at the exhibition event — his first tournament appearance since the Citi Open in Washington in August — ended in two defeats by Andy Murray and Denis Shapovalov.
Murray was forced to withdraw from the season's opening Grand Slam earlier this year after testing positive for the coronavirus in January.
Nadal spent the last four months on the sidelines with a foot injury. He was knocked out at Roland Garros in the semi-finals and was forced to pull out of Wimbledon, the Tokyo Olympics and the U.S. Open.
He also missed the Davis Cup which concluded in Madrid earlier this month and will not feature for Spain at the Jan. 1-9 ATP Cup in Sydney.
New Zealand to host 2023 World Team Squash Championships
New Zealand has been awarded the 2023 WSF Men's World Team Squash Championships.
The biennial tournament, which sees four-man squads from top squash-playing nations around the world battle it out in best-of-three-match clashes, will be played in Tauranga and is provisionally scheduled for late 2023.
COVID-19 restrictions forced Tauranga to relinquish the 2021 edition.
Squash New Zealand Chief Executive Martin Dowson said it was an exciting time for squash.
"It's great to have the 2023 WSF Men's World Team Championship secured for New Zealand," Dowson said.
"We know that in 2023 the venue will be even bigger and better and will do the sport proud."
New Zealand professional Paul Coll welcomed the chance to play at home.
"To play in New Zealand is rare, so having a tournament of this calibre is massive and means a lot to me to play in front of friends, sponsors and family," Coll said.
"It's also a big occasion to promote the sport I love. I haven't lost at a World Teams event at the last two events and I want to keep that record and take the New Zealand team as high as possible with plenty of hometown support."
Defending champions Egypt will likely go in as favourites, alongside five-time winners England and two-time runners up France.
The New Zealand team will be looking to build on a strong showing in 2019, where the team of Paul Coll, Campbell Grayson, Evan Williams and Lwamba Chileshe finished fifth.