Ukrainian President Volodymyr Zelenskyy said his people are fighting for freedom against Russia's attacks on civilians in a sit-down interview inside a Kyiv government building.
"They say we're defending Western values," Zelenskyy told CBS' "60 Minutes" for Sunday's program. "I always say, what are Western values? Someone who lives in the United States or Europe, do they also not like children? Do they not want their children to go to university, do they not want their grandfather to live for 100 years? We have the same values."
"I never thought this right was so costly," he added.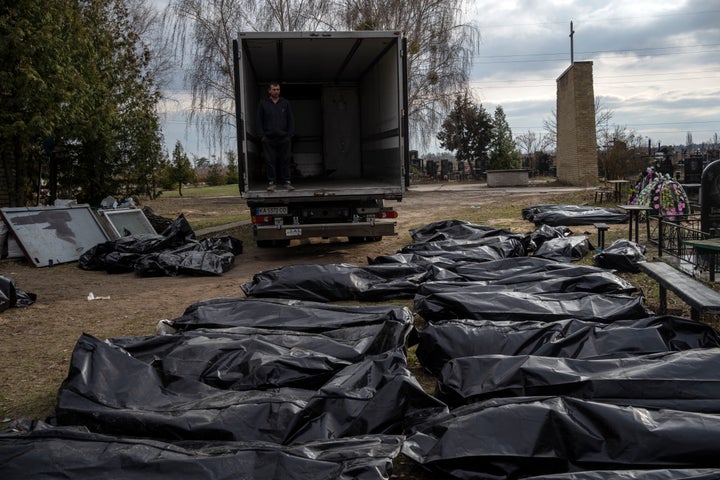 Asked to describe what he saw with his own eyes in Bucha, Zelenskyy said, "Death, just death."
Russia has denied committing atrocities and blamed the Bucha killings on Ukraine.
Russian President Vladimir Putin is now reportedly shifting his attention to eastern Ukraine. Russian forces on Friday launched a missile attack on a train station in Kramatorsk, in the eastern Donetsk region, killing over 30 people and injuring more than 100.